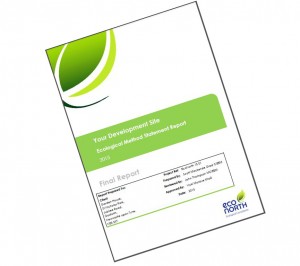 What is a method statement?
Ecological method statements outline the procedure and methodologies needed to be undertaken for a project in order to comply with regulations such as planning conditions or protected species licence.
Method statements allow certain working practices to be implemented in order to prevent an offence being committed, or to reduce impact on ecological features that a project may pose. For example, method statements may state that buildings will be demolished in a certain way to avoid harm to roosting bats or nesting birds, or they may determine buffer zones around key ecological features of a site such as ponds or mature trees.
When do I need to get in touch?
It is sometimes required that a method statement be drawn up to protect sensitive habitats or species by undertaking specific methods to avoid an offence. An assessment for the requirement of a method statement is usually recommended as part of a Preliminary Ecological Appraisal Survey, and can be required as a condition of planning permission.
If you require an ecological method statement, simply get in touch with us and we can determine your requirements and provide a quote.
How can EcoÉireann help me?
We advise you on protected species and sites by outlining methods you can undertake which allow you to begin or continue work, whilst also protecting sensitive ecological receptors on your site. EcoÉireann can also provide a toolbox talk service to accompany the method statement, if required.